244+ Acre Horse Training Facility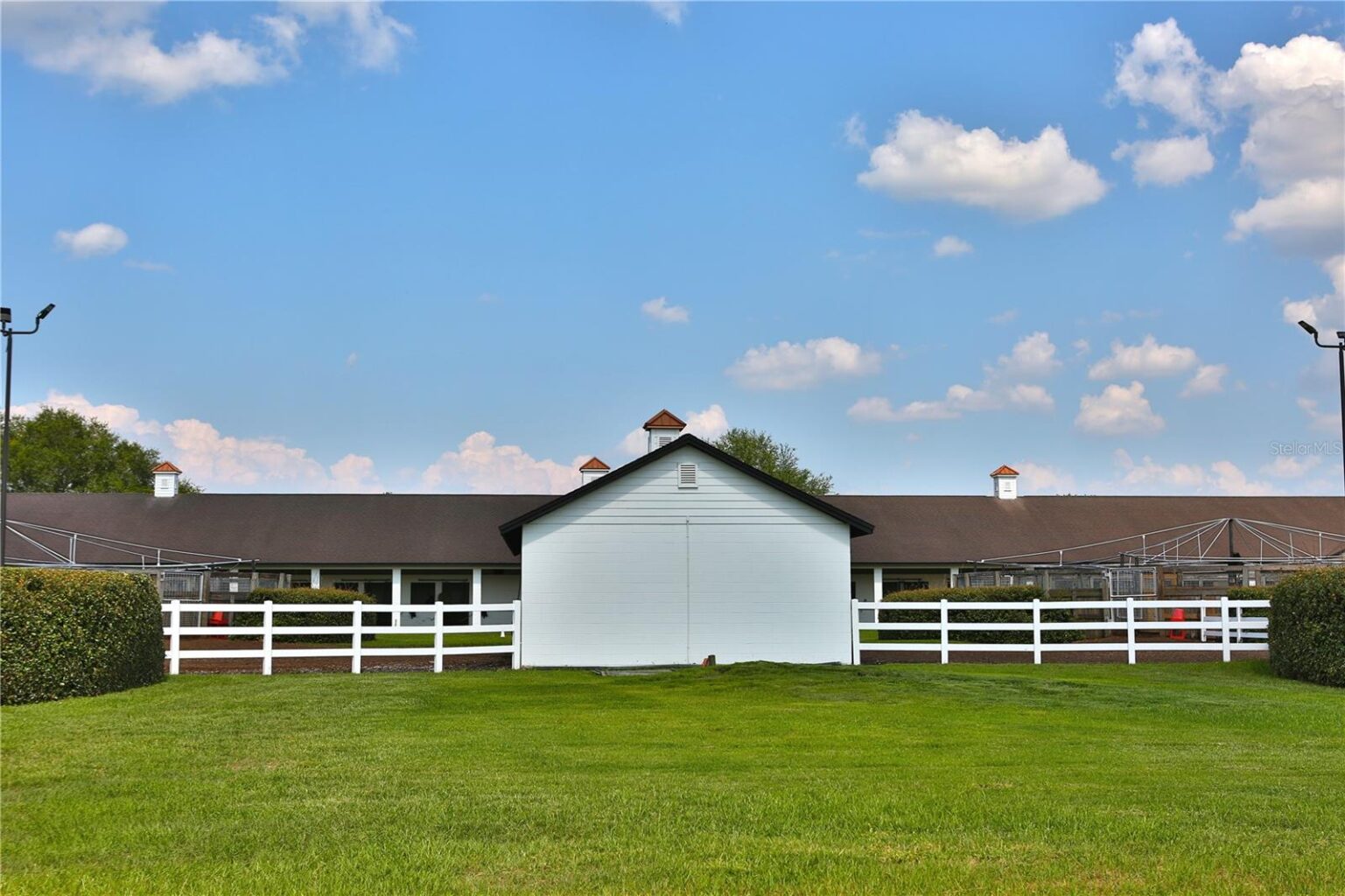 14840 W Highway 40, Ocala, Florida 34481
Description
Facts & Features
Description
Embark on a premier equestrian journey with this exceptional 244.23 +/- acre horse training haven. Nestled in the heart of NW Marion County, a mere 10 miles from the esteemed World Equestrian Center and an equine enthusiast's dream, it's a mere 10 miles to OBS Sales. This turnkey facility promises an unrivaled equestrian experience.
Six Barn Equestrian Haven
Boasting 6 barns with a total of 198 stalls, including (2) 40-stall center aisle barns, a 38-stall shed row barn, a 24-stall shed row barn, a 30-stall shed row barn, and a 26-stall shed row barn, this comprehensive training facility is versatile across disciplines. Opt for either dirt or turf surfaces for horse training, with a 1 +/- mile irrigated dirt racetrack and a 7/8 mile +/- turf track. Delight in observing your horses from the viewing stand, making this property a haven for equestrian enthusiasts.
Comprehensive Equine Amenities
Discover this horse property that fulfills every equestrian's dream with comprehensive amenities for your equine operation. This haven boasts an Equestrian swimming pool, PVC-fenced exterior for safety, (7) European walkers, (12) round pens, (3) riding arenas, (42) lush green paddocks, automatic waterers, office space, (2) workshops/storage buildings, a gated entrance, and underground piping for water/sewer lines. The property features 4 and 5-board fencing, ornamental landscaping, and captivating building sites for your dream home overlooking the farm. With top-tier equestrian facilities, this property is ideal for thoroughbred or breed-specific training at its finest.
Facts & Features