Incredible 136+ Acre Estate in Micanopy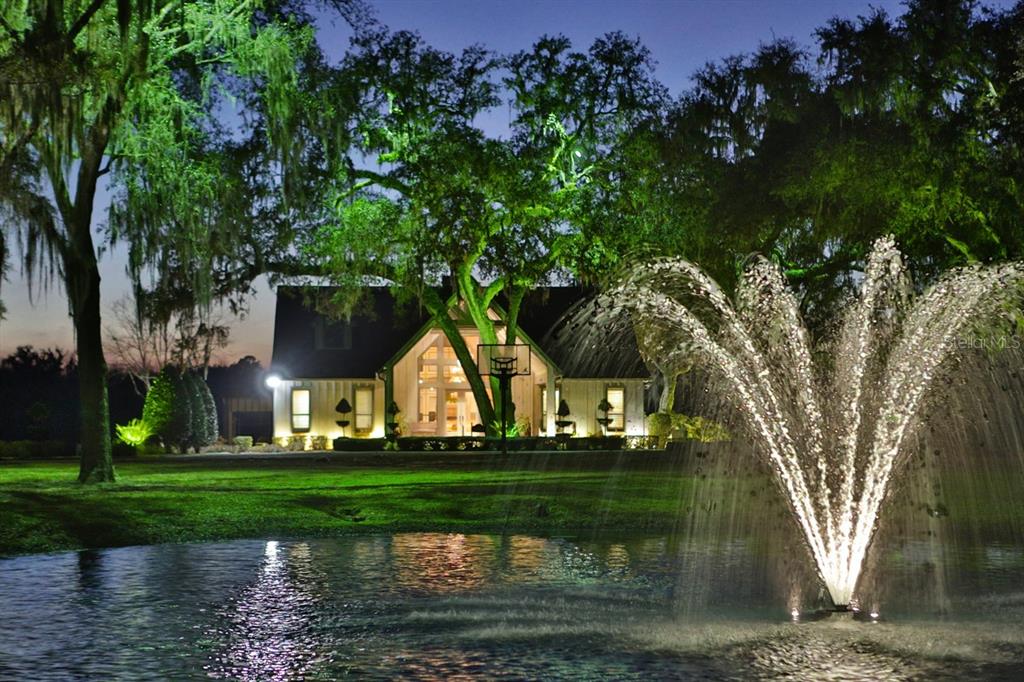 6910 NW 193Rd Street, Micanopy, Florida 32667
Description
Facts & Features
Description
Experience this incredible equine property that spans over 136 acres! The main residence is professionally-sculpted and architecturally designed. It encompasses over 4,000 square feet of living area with 5 bedrooms and 4 bathrooms. It overlooks your own private stocked lake.
Practical Layout and Luxurious Interiors
—
The luxurious interiors captivate you with immaculate and stylish clean lines, artistic flare, high-end fixtures, and vaulted ceilings. Highly livable, this home boasts a practical layout that is a comfortable oasis. There is a detached garage with a 1 bedroom, 1 bathroom guest quarters. Also on the property is an inn, an approximately 4,925 square foot building that has been recently renovated with 8 en-suite bedrooms, top-of-the-line appliances, central meeting and dining areas, and patios for meeting or a small convention center.
5-Stall Isolation Barn and 25-Stall Center Aisle Barn
—
The equestrian facility includes a 5-stall isolation barn with a 1 bedroom, 1 bathroom apartment. There is a 25-stall center aisle barn with approximately 4,900 square feet of covered area for a European free walker and hydrotherapy spa. This estate includes a racetrack and covered equipment storage building, which is close to the training barn. There's a 5/8 +/1 mile synthetic cushion training track with 50-foot wide banks and turns. This property is truly in a league of its own.
Facts & Features